Hallo,
ich bin Philipp, Trainer, Coach und Experte für Authentisch Kommunizieren!
Für dich
Ich helfe dir auf den Punkt zu bringen, was dir nicht über die Lippen kommen will. Damit erleichterst du dir deine Kommunikation, wirst greifbarer und hebst dich von der Masse ab.
Wie mache ist das? Mit authentischer Kommunikation – so machst du dir dein Leben klarer und leichter. Natürlich On- und Offline.
Aktuell sind keine Seminare ausgeschrieben.
Meine Geschichte
Ich war ein reiner Kopfmensch. Statt meine Pläne zu verwirklichen, analysierte ich alle möglichen Probleme zu Tode. Ich dachte in "was-wäre-wenn" und kam nicht im Hier-und-Jetzt an.
Als ich mir das endlich eingestand, taten sich plötzliche neue Möglichkeiten auf und die Inspiration ließ nicht lange auf sich warten.
Inspiration benötigt Fokus, damit man produktiv wachsen kann.
So wurde ich fokussierter, erkannte die wichtigen Herausforderungen und fand den Mut, aus der IT wegzugehen und vollends in die Welt der Kommunikation einzutauchen.
Genauer gesagt in die authentische Kommunikation.
Was es für Authentisch Kommunizieren! braucht:
Kurz gesagt brauchst du Mut, Ehrlichkeit und Präsenz.
Studien[1] belegen, wie wichtig es für zufriedene und erfolgreiche Menschen ist, authentisch zu kommunizieren. Ich konnte das auch oftmals in meinen eigenen Seminaren erleben. So haben meine Erfahrungen und die vorhandene Forschung zu einer praktischen und unmittelbar anwendbaren Methode geführt.
Diese kann zum Beispiel für mitreißende Präsentationen mit klarer Kommunikation, erfolgreiche Verhandlungen dank persönlicher Note, oder auch strategische Planung gepaart mit taktvoller Ehrlichkeit verwendet werden.
Vielleicht siehst du es schon: Authentisch Kommunizieren! ist flexibel und solide zugleich.
Aber den eigenen Kern zu definieren und trotzdem Flexibilität zu bewahren erfordert viel Reflexion. Ich begleite dich auf diesem Weg, erspare dir unnötige Erfahrungen und kümmere mich um einen effizienten Lernprozess. Du kannst davon in meinem Blog lesen und in meinen Seminaren oder beim Coaching direkt profitieren.
Authentisch Kommunizieren!
ist für

Menschen, die …
nicht nur am Platz treten wollen und Klarheit bevorzugen.
bereit sind, sich selbst herauszufordern und das Beste aus sich herausholen wollen.
an ihrer on- und offline Kommunikation arbeiten und sich verbessern wollen.
ihr Leben bewusst in die Hand nehmen wollen und nicht nur am Beifahrersitz "vergammeln" wollen.
im "Jetzt" leben wollen und den Mut haben, zu sich zu stehen.
Diese Seite ist
nichts

für Menschen, die …
nicht selbstkritisch und "eh schon gut genug sind".
Herausforderungen umgehen und in der Bequemlichkeit versinken.
"Verhandeln" als das absolut Furchtbarste der Welt betrachten.
unreflektiert Werte und Normen übernehmen und nicht hinterfragen.
bösartige Ehrlichkeit echtem Mitgefühl vorziehen.
Mein Angebot: Von mir bekommst du …
Praktische Tools für Face2Face und Online
Erkenntnisse, die nachwirken und nachhaltig sind
Feedback zu deiner Kommunikation, kritisch und empathisch.
Konkrete Tipps und Tricks, die zu dir passen und nicht einfach nur "Nachgeplappere" sind
Wissen, aus dem heraus du deine eigene Authentische Kommunikation verbessern kannst.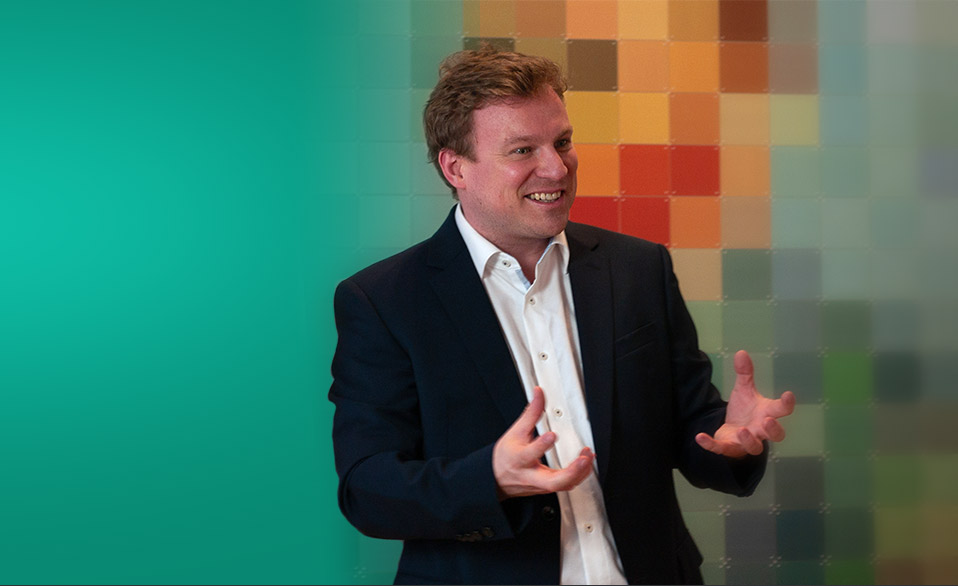 Mein Name ist Philipp Effenberger.
Authentisch Kommunizieren! habe ich für mich als das ultimative Tool entdeckt, um erfolgreich zu kommunizieren. Ich setze es tagtäglich im Netz und analog im Training, im Coaching und in meinem Alltag ein.
Es dauerte einige Jahre, bis ich das alles so auf den Punkt bringen konnte. Daher kann ich jetzt meine Expertise deiner Entwicklung zur Verfügung stellen und kann sehr präzise mit dir an deiner Kommunikation arbeiten.
Ein paar Facts zu mir:
Ich bin zertifizierter Fachtrainer und diplomierter Erwachsenentrainer mit über 5000 Stunden Erfahrung.
Ich wurde von über 30 Expertinnen und Experten insgesamt über 1900 Stunden ausgebildet.
Als diplomierter Coach, sowie Lebens- und Sozialberater in Ausbildung unter Supervision stehe ich Menschen bei ihren Herausforderungen bei.
Ich bevorzuge die Praxis und belege diese gerne mit wissenschaftlicher Theorie.
Ich habe einen Bachelor of Science in Technischer Informatik der TU Wien und beende in wenigen Monaten einen zweiten in Transkultureller Kommunikation der Universität Wien.
Aus der Information behielt ich mir meine Neugier und Affinität zu effektiver online Kooperation.
Seit über 15 Jahren widme ich mich außerdem meiner Weiterentwicklung auf persönlicher Ebene; was mir sehr wichtig ist: dass auch hier der Spaß nicht zu kurz kommt.
Ich arbeite mit Menschen aus allen Bereichen zusammen und biete meine Services in Person und über das Internet an.
Referenzierte Studien
[1] Abigail A. Mengers, 2014, The Benefits of Being Yourself: An Examination of Authenticity, Uniqueness, and Well-Being, University of Pennsylvania
Nicht jeder Schuh passt auf einen Fuß, daher nutze die Gelegenheit und lass uns gemeinsam ein passendes Angebot erstellen.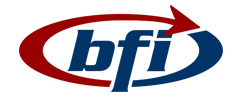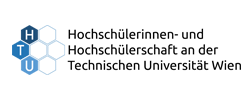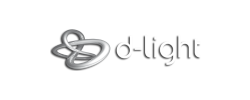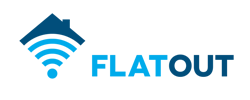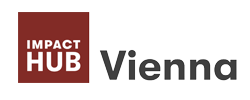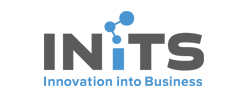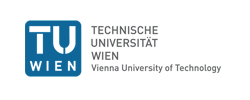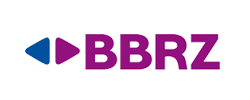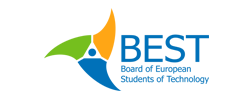 Was meine KlientInnen über mich sagen
Some say a technical degree can set you up in life quite OK. And some are earning a lot because that is what they do all day and night (write code for example).  Even so, to be really successful,  happy and satisfied you need a lot more.  A good  start is improving your soft skills and in general opening to new perspectives. I am lucky to have a trainer as a friend who just through his extroverted personality likes to share his knowledge.  Being excellent at what I do comes also from learning about my personality type, improving my communication skills and having a good mentor and friend that can teach you these and a lot more: Philipp.
Timea Turdean, Technical Consultant, Semantic Web Company
The training was a success in terms of practical applications afterwards and also in terms of engagement of the participants. Regardless of the people's backgrounds, they joined in equally to share experiences and learn from each other under Philipp's guidance.
Krisztina Orosz, Supply Chain Manager, Flatout Technologies
The various trainings that were delivered by Philipp were always engaging and a perfect mix between theoretical background and practical exercises. The skills that I have gained during his trainings helped me a lot in my professional career later on.
Sinziana Birta, IT Specialist, Christian Doppler Labor
I am glad I received a couple of trainings by Philipp. I've developed some skills not only by theory, but mostly by experiencing it myself during great hands-on exercises.
Michael Revesz, PhD, Wissenschaftlicher Mitarbeiter, Austrian Institute of Technology
Philipp has an awesome understanding of the audience and can engage everyone no matter their background! I had the chance to participate in an advanced session on personality types, and not only he was really expressive about the knowledge he wanted to transfer, but he combined the exercise with the theory part so fluently that everyone was on the same page at the end of the session. Best training ever!
Dimitris Karanassos, Trainers' Community Supervisor, BEST Ghent
Both participating in Philipp's training and cooperating with him on a big training event leave me no doubt, that he's fully capable to assess the training needs in any case and execute a complementary training session accordingly. His empathetic approach towards the participants makes him a person who knows perfectly how to work the hardest crowd.
Krzysztof Nowak, Trainer und Marketing Specialist, BEST Gliwice
The sessions Philipp delivered helped me a lot during the past year. They were held in a professional and comprehensive way. For the future I am looking forward to work again with Philipp.
Davor Pasovic, Vizepräsident Kooperationen BEST Wien
I had the chance to participate in several training sessions lead by Philipp on various fields such as fundraising, persuasion or personality types. Independent of the topic - both hard and soft skill - Philipp always managed to enthral his participants within shortest time, thus triggering great interest on the subject and generating a thrilling dynamic within the group.
Bernhard Stecher, President, BEST Wien
Philipp combines a great set of skills: he easily acquires a thorough understanding of the needs of his trainees, can create a natural and easy flowing learning experience, is well prepared and yet humble about his expertise in his training topics, and always openminded towards any occurring situation. With this he has succeeded to always meet my needs and push me forward, in every single coaching and training session.
Arnulf Moshammer, Stv. Präsident BEST Graz
Philipp was one of the most inspiring trainers at my Train the Trainer event, who motivated me a lot to continue my trainers' path. He always keeps the attention of audience at high level, it is very easy to listen to him and enjoy the energy in the room. Philipp is very knowledgeable in the topics that he delivers and magically combines serious theory with humour and relevant life experiences. 
In my daily life I work with challenging electrical engineers from different countries and the knowledge I gained about communication, personality types and group dynamics currently is saving me a lot from misunderstandings and inefficient work. Also, as a soft skills trainer in my training sessions I am using some of  Philipp's methods and ideas that I have powerfully experienced in his sessions. Thank you, Philipp, for the inspiration!
Kristine Marcina, Project Lead bei "Augstsprieguma tikls", Co-Gründerin von "izaugs.me"
The training provided an understanding of the ''big picture'' while still tackling the different building blocks and details of the topic. It was a valuable hands-on experience and the way Philipp facilitated the learning experience, draw a lot of positive outcomes for me individually and the group as a unit as well.
Jānis Jakobs, Trainer und Co-Founder von "izaugs.me"
Philipp has found a way of holding a workshop with such a generic topic as Presentation Skills in an exciting manner with practical tips. Valuable!
Eva Maurina, vormals CFO, Flatout Technologies